Ladies and gentlemen, we bring good news! We have moved! If you're looking for the best dive shop in Australia, you'll find us at 207 Brisbane Road. Offering all the perks of scuba diving at The Wharf in Mooloolaba with a host of added extras and customer-friendly features, our new Scuba World store is officially open!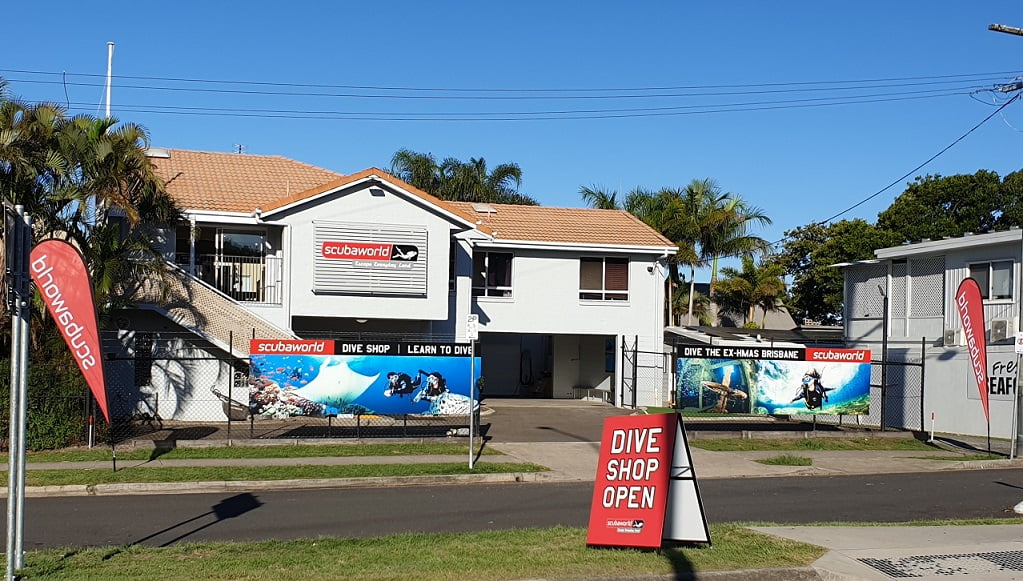 We Have Moved!
Having enjoyed many years at The Wharf, we are delighted to inform our loyal customers and scuba diving enthusiasts of the Sunshine Coast that we have relocated to a brand new site. Building on the popularity of scuba diving at The Wharf Mooloolaba, we've upped sticks and moved to a bigger and better store that offers everything you could possibly need for underwater adventures.
We took great pleasure in welcoming amateurs and experienced scuba divers to The Wharf Mooloolaba, but we wanted to deliver an even better experience for our customers. Our new dive shop encapsulates everything that was great about The Wharf site with the added bonus of offering a wider range of products in a location that is more easily accessible.
Introducing Our New Brisbane Road Store
If you loved browsing the shelves at The Wharf store, or you haven't come across Scuba World before and you're searching for a dive shop in Mooloolaba, you won't be disappointed when you check out our new Brisbane Road shop. Located at 207 Brisbane Road (next to Bridge Seafoods), we're thrilled to be able to welcome you to our new home. Packed to the rafters with a dazzling array of scuba diving equipment, accessories and wetsuits, we stock everything you could ever wish for when heading out to sea.
Our new Brisbane Road scuba diving store is significantly larger than The Wharf shop, which has enabled us to expand the product range, and there are also more parking spaces located in a lot that is much easier to navigate at peak times. With two car parks for drop-offs and pick-ups and two more for longer visits, you'll never struggle to find a spot. The location also boasts the best of both worlds. It's accessible, but it's also nestled in a tranquil spot away from traffic hot spots and crowds.
If you were a fan of scuba diving in The Wharf Mooloolaba, don't panic. Our new location is easy to find! Boasting an enviable location 35km from Noosa and 100km from the centre of Brisbane, our fantastic new dive shop is a hop, skip and a jump away from the previous site. Less than 5 minutes' drive from the hustle and bustle of The Wharf, you'll find our spacious new store, complete with four car parks and a veritable treasure trove of diving goodies.
Visit Us Today!
If you're looking for scuba diving in The Wharf Mooloolaba, and you can't find Scuba World, don't panic! We haven't shut up shop. We've simply moved down the road to a bigger, better store just a stone's throw away in Brisbane Road. If you love to dive, or you're thinking of taking up a new hobby, why not come and see our incredible new Mooloolaba dive shop for yourself?