Where to begin on such an incredible experience for the Philippines 2019 trip?!
After a relatively quick journey over, thanks to great on flight entertainment, we were greeted at Manila Airport, with a sign reading "Scuba World – Mr Raymond Brown". Over a few cocktails at the rooftop bar of our hotel in Manila, we all decided that Ray was now the official tour leader for the trip!
A short 1hr flight the next day brought us to Dumaguete, where we would spend the next week diving, eating and relaxing (eat, dive, massage, repeat). The drive through town was an eye opener for most, seeing the chaos of scooters and cars racing past in every direction. We had to make a quick stop to take a photo of arguably the greatest Gym any of us have seen…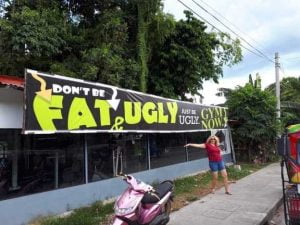 The whole Island is a rich and active volcanic 'sandscape' which houses some of the world's finest macro diving. To the naked eye, it would appear to be a sandy bottom with a relatively plain coral reef. However, armed with an assortment of cameras, Go-Pro's and keen eyes we were able to capture some of the fascinating marine life that calls this unique part of the world home.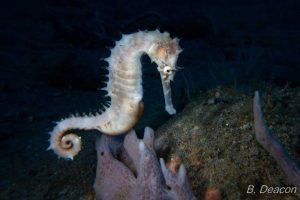 From seahorses, to ornate pipefish, cuttlefish and bobtail squid, everyone saw at least one creature they have always wanted to see, or didn't even know existed. Justine finally figured out where the frog fish's face was located by the end of the trip and had stopped taking bum photos of the poor little guys.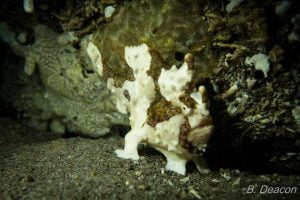 To break up the muck diving we took a day trip to Oslob for the famous Whale Shark dives. To say we were all pumped was an understatement. I think we broke the record for fastest time breathing empty a standard tank of air. Our eyes were popping out, and our brains were dizzy from spinning around trying to see the indescribable scene of 10+ whale sharks surrounding us, there wasn't a silent tongue back on the boat after that dive. What an unforgettable experience!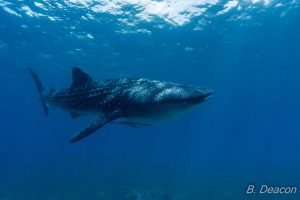 You really did have to be there to believe it. Another day trip, this time to Apo Island was our final day of diving. Beautiful and healthy corals sprawled around this small island. We were all truly relaxed after cruising through crystal clear, warm water surrounded by turtles, turtles and more turtles. The dive shop's motto is "Dive with a smile!" and it surely was a reoccurring theme.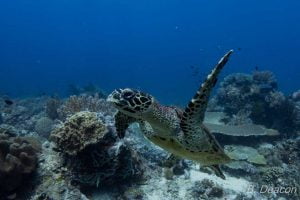 Last day was a choose your own adventure day, the energetic few in then group went to Twin Lakes for a trek and row across the lake, experiencing some of the area's beautiful scenery. While others decided it was a rest and recover day booking in at the resort spa and vegging out by the pool.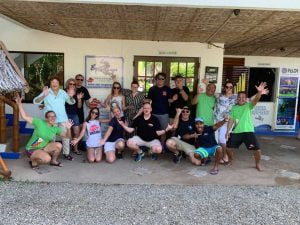 Brenton and Erin had not gotten their diving fix and went for some extra morning dives and managed to see the elusive Wonderpus octopus! Frank hit the big 100 dives during the trip, unfortunately he didn't keep to tradition… something about too many Mantis Shrimp lurking in the water. All in all, we could not have asked for a better group of people to share in experiencing the wonders of the Philippines.
Here's to next time!
Brianna Deacon – Tour Leader