Well it is that time of the year again, the air temperature is dropping, and the ocean temperature off Mooloolaba will hit 19C by mid-July. A lot of divers are likely deciding, do I put up with my 5mm and be cold and therefore have shorter dives, or do I invest in a thicker suit, so I am comfortable and have longer dives. We all know winter diving on the Sunshine Coast generally consists of flat seas and clearer water, so why not make the most of it. Don't forgot our awesome 3 dives days to Moreton Bay Marine Park: Flinders Reef and Cherubs Cave which we run during the winter months.
I received my new Ursuit Endurance One Drysuit last week and I couldn't wait to take it for a dive. I have been diving an Aqualung drysuit for the last 5 years, and I must say from my very first dive I found the Ursuit very easy to get in and out of and of course very comfortable in the water.
Ursuit is a manufactured in Finland, and they have been making drysuits for the harshest environments since 1964.
We have a ladies and a men's Ursuit in stock for you to look at, however if you are keen for one, we need to spend 30 minutes taking all your measurements. The measurements are sent to Altalena in Sydney where they pick a suit from their warehouse that will fit you. Minor adjustments in the legs and arms are made and you have a semi custom suit in 3 weeks. Made to measure suits are 20% more expensive and take around 12-16 weeks.
The wrist seal can be changed in approx 3min with no tools required, and the neck seal takes about 10mins with the use of a tool. Wrist seals cost $45 each and a neck seal is $70. Which is much more affordable than latex (can cost up to $300 for seal changes)
The conditions on the ex-HMAS Brisbane for my upcoming dive were beautiful. 15 metres vis, 23C water temp and flat seas. I put on my undergarment and donned my new Endurance One drysuit. It was an absolute dream to put on. As dry suits are like an oversize wetsuit, your feet and legs just slide in effortlessly. In my opinion its easier than putting on an 8mm suit (once you get the hang of it).
As I descended the mooring line, I added a little air to my suit to relieve the squeeze and trimmed out. The suit was so comfortable! There is minimal drag due to the custom fit, and the dump valve on left arm, makes dumping air hassle free.
At a price tag of AUD3945 plus AUD598 for the undergarment, it is definitely a large investment, however a drysuit will last much longer than a neoprene wetsuit. Neoprene compresses and expands on every dive, so after 100-200 dives a wetsuit will provide significantly less thermal protection compared to a new suit. The inner layer of trilaminate drysuits do not compress or expand. If you own an 8mm, you need to wear extra weight to get you off the surface, however once you reach your desired depth, your wetsuit will compress, and you will be over weighted. Which means you need to add extra air to your BC to compensate. What happens when you ascend a few meters, your suit expands, and the air in your BC expands, so you let it out again. This becomes a constant battle during a multi level dive.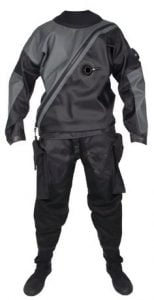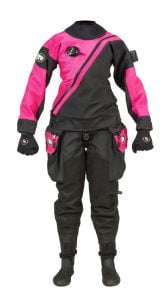 A drysuit also expands your diving opportunities. New South Wales, Victoria, Adelaide, Perth, 3 dive days, caves, deep wrecks, Antarctica, etc.
The number one benefit I find a drysuit has is the fact that when you exit the water you are dry, so you warm up easily. There is nothing worse than exiting the water wet and cold, with a cool breeze blowing over the ocean.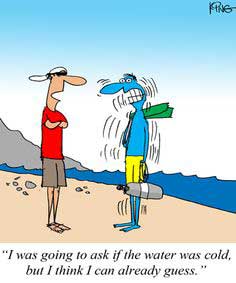 I know most divers will pull their wetsuit down to their waist during a surface interval, dry off and put a dry, warm jacket on. That's a great plan, but I bet you are dreading putting a wet and cold suit back on for dive two.
If you are deciding between a really think wetsuit (7 or 8mm) or a drysuit, I would dive dry any day of the week. We also have an awesome deal for platinum members too.
URSUIT Drysuit – $3745 (SAVE $200), Optional Undergarment – $498 (SAVE $100), FREE drysuit workshop (pool) with Mike instructor (SAVE $200), AND 1 MONTH of FREE DIVING (STANDBY BASIS). Total saving = $500 + free diving!!
Ask Will, Shara myself how nice it is to dive dry… there are also a few platinum members who have them too. You'll see them on the surface interval nice and warm.
Cost comparison:
A drysuit will last around 2000 dives, add in wrist seals and neck seals along the way, your drysuit will cost you $2.5/dive. A 7mm wetsuit (if they last 250 dives), will cost you $2.4/dive. A drysuit can be worn in temps between 0C and 25C, a 7mm will be suitable for the average person between 18C and 23C.
This does not take into account the 'dive time' value for money you receive. If a single dive costs on average $100 and you last 50 minutes that's $2/min. If you are cold and ascend after 35mins then you just paid $2.9/min for the same dive. Imagine if a humpback whale swam past in that last 15mins and you missed it, priceless!!
There is also the increased risk of decompression sickness when you are cold. If you are cold, your body will reduce the flow of blood to your extremities and focus on keeping your vital organs at the optimum temperature. This is not good for nitrogen elimination (off gassing).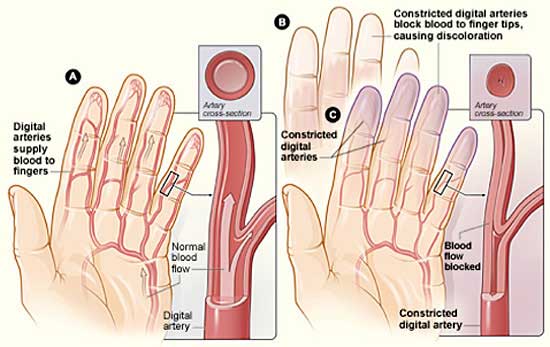 Mike McKinnon
SSI Instructor Certifier
3000+ logged dives
Diving since 1997