When it comes to purchasing equipment, it is an exciting time and selecting the right gear for your underwater adventures is personal and changes from person to person.
A dive computer is often the first piece of dive gear a diver will buy and is considered essential by most dive operators around the world today.  It is an important piece of dive equipment because it constantly monitors the diver's depth, bottom time, NDL, ascent rates, air supply, and so much more information.
Here at Scuba World we have been lucky enough to be using the i330R dive computer for quiet some time now.
Right from the start when you open the box you can tell aqualung have completely changed the design of this computer. The computer is a wonderful size that fits nicely on a divers wrists with the display not being "too big". The computer comes with a Nato strap which is comfortable, durable, lightweight, & quick drying.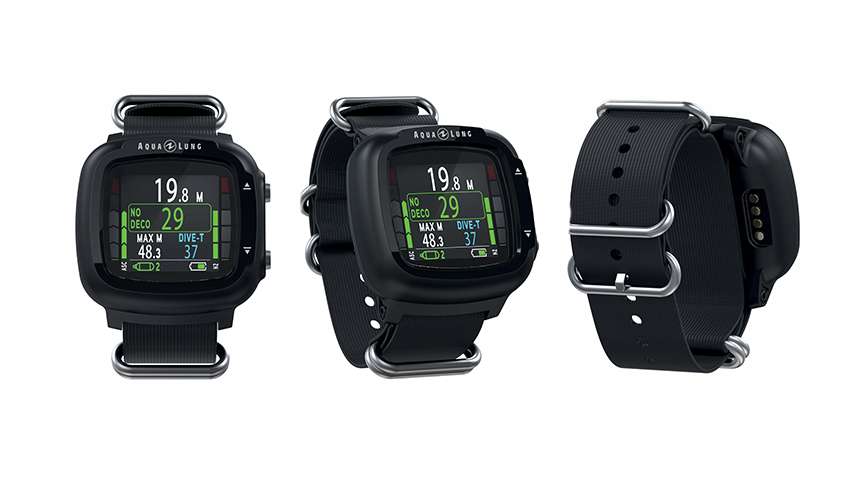 This isn't Aqualungs first colour screen computer, but it is the first one in the non-integrated range. The screen is bright and easy to read. The brightness settings can be adjusted for each diver and can also be easily seen in sunlight!
To navigate the menu, it's an easy 2 button layout that is simple to get a hang of and use with ease.
It self-activates once you hit the water, and you have all the information you need on the main screen. Depth, dive time, no decompression limits, and battery life remaining. The ascent bars on the side are easy to read, and the safety stop or deco stops counts down in minutes and seconds.
The watch is rechargeable which means you never have to worry about changing batteries or having a malfunction after a battery has been changed.
The Bluetooth function works very well, and you can download your dives on the DiverLog+ app very easily.
Overall, We believe this computer is great value for money. Check out our online shop or feel free to come in-store to find out more information about this computer.
Leila Barnsley
Scuba World Instructor
1000+ dives