GENERAL DIVING: THE I470TC DIVE COMPUTER REVIEW
When it comes to purchasing equipment, it is an exciting time and selecting the right gear for your underwater adventures is personal and changes from person to person.
A dive computer is often the first piece of dive gear a diver will buy and is considered essential by most dive operators around the world today.  It is an important piece of dive equipment because it constantly monitors the diver's depth, bottom time, NDL, ascent rates, air supply, and so much more information.
I was lucky enough to be chosen to test out the brand-new Aqualung i470TC dive computer (this computer supersedes the i450T).  At first glance when you open the box it is a completely redesigned watch. It is lighter and more stylish than the i450T.
The screen is clearer and easier to read. Scrolling through the menu is slightly different, but a lot easier to navigate through the settings. It self-activates once you hit the water, and you have all the information you need on the main screen. Depth, dive time, no decompression limits, and air supply (if you have paired it with an Aqualung transmitter).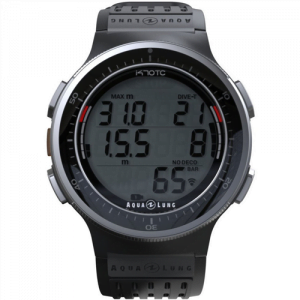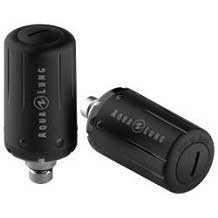 One press of the advance button and you can see the time of day and the water temperature. The ascent bars on the side are easy to read, and the safety stop counts down in minutes and seconds.
The watch can pair up to 3 transmitters and switch between 3 gas mixes as well, so if you are looking at doing any extended range Nitrox course, this computer will get you through.
The Bluetooth function works very well, and I could download my dives on the DiverLog+ app very easily.
Overall, I believe this computer is great value for money. Check out our online shop or come in-store for specific features and details on this fantastic dive computer.
Mike McKinnon ~ Owner of Scuba World
SSI Instructor Certifier – Diving since 1997 with 2000+ dives