Discover World War wrecks, intentional wrecks, and everything in between. Our list of "Five Wreck Dives You Will Remember Forever" will take you to these underwater time capsules.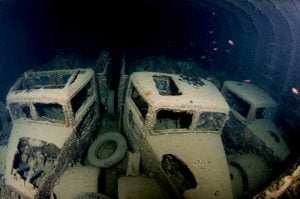 SS Thistlegorm, Egypt
Imagine your adrenaline spike as you click your dive light on and peer into the shadowy hull of a 428-foot world-renowned war grave. Diving the SS Thistlegorm is like an exhilarating time travel back to the World War II era. In 1941, German forces bombed the British Merchant Navy ship. It was carrying war supplies for allied troops in Egypt and locomotives for Egyptian railways. The wreckage is now littered with artifacts for divers to investigate; aircraft parts, cases of ammunition, Wellington boots, trucks, motorcycles, rifles, engines, armored vehicles, and steam trains. The sheer vessel size, and rich cargo requires multiple dives to fully explore and will leave divers with a feeling of respect and fascination.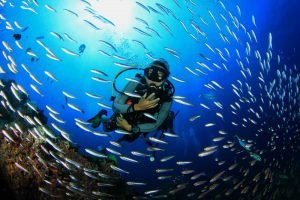 SS Yongala, Australia
100 feet below the surface, this Great Barrier Reef wreck enchants divers with its pristine beauty, intact preservation, and rich biodiversity. In 1911, the 357 foot passenger vessel was in route to Cairns when it disappeared during a cyclone and sank with all 122 occupants onboard. It lay undetected for almost 50 years, and now serves as a vital artificial reef hosting an impressive array of marine life. Vibrant corals and sea fans decorate the ship's exterior while turtles drift leisurely over the deck. Watch sea snakes spiral through the hull openings, and clouds of bait fish shroud the bow. Divers may also observe marble rays, giant groupers, sharks, wrasse, and even humpback whales!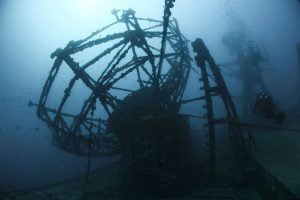 SNS General Hoyt S. Vandenberg, Florida
With 40 foot radar dishes, swim-throughs, and a balloon hangar, diving the Vandenberg is like submerging onto the set of a James Bond movie. The vessel served as a former military troop transport during WWII. It served again as a missile-tracking ship monitoring Soviet missile launches during the Cold War. Finally, it served U.S spacecraft launches for Apollo, Gemini, and Mercury. In 2009, the retired Vandenberg was laid to rest in the Keys National Marine Sanctuary to serve duty as an artificial reef—becoming the second largest vessel in the world sunk for reef formation. At 524 feet long, underwater exploration of this world-class wreck site will humble even the most seasoned divers. Grab a photo with your dive buddy at the popular kingpost structure adjourned with a U.S flag, or stop by the wheelhouse where you can view a telescope once used for star-tracking.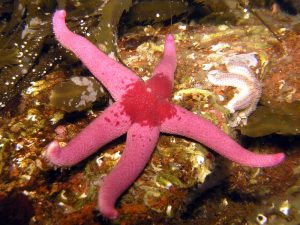 Tabarka, Scapa Flow, Scotland
For the cold-water aficionado! The unique underwater environment of Scotland includes a rich maritime history that will leave you awe-inspired. The 1941 Tabarka wreck offers experienced divers the opportunity to penetrate the depths of a WWII block ship. The merchant ship was intentionally sunk by the British Navy to prevent Scapa Flow entry of German U-boats. Now encrusted with sea stars and anemones, the punctured vessel lay upside down with various points of dive entry and astonishing viewing-opportunities of the interior. Typical wreck inhabitants include seals, lobsters, crabs, moon jellies, basking sharks, algae blooms, and feather duster worms. So, grab your dry suit and gear up for the wreck adventure of a lifetime!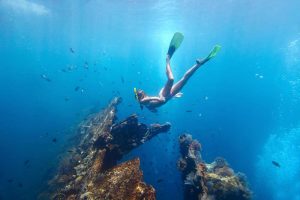 USAT Liberty, Indonesia
Divers flock from all over to explore the wonders of the USAT Liberty. This U.S military transport ship was torpedoed by a Japanese submarine in 1942 and beached in Tulamben, Bali. Fortunately for divers, the seismic activity of a volcanic eruption pushed the USAT Liberty back into the ocean in 1963 . The wreckage now sits in waters 13 to 100 feet deep making it one of the most accessible wrecks in the world for snorkelers and divers. Marvel at schools of barracuda swirling at the surface or the bump head parrotfish taking residence in the engine room. Spot the mast overgrown with soft corals, and observe nudibranchs, parrotfish, gorgonians, octopus, lizard fish, reef sharks, and with good fortune mola-mola and whale sharks. The vivid colors and thriving sea life of the USAT will leave you with warm memories of beauty and tranquility.
For original article visit: http://www2.padi.com/blog/2016/09/06/5-wreck-dives-you-will-remember-forever/